€1339 €2199
In stock
 52V 23Ah Battery 

 1200W*2 Split Motor
 80 Kilometers Range
 65 kph Max. Speed
 10'' Off-road Pneumatic Tires 
Share
Shipping

The product will ship 1 business day after purchase (except for pre-ordered products), and delivery will take 3-5 business days. All orders will be dispatched from our EU warehouse.
Warranty

We offer a 12 Months limited warranty from the date of purchase for Kukirin Electric Scooters.
View full details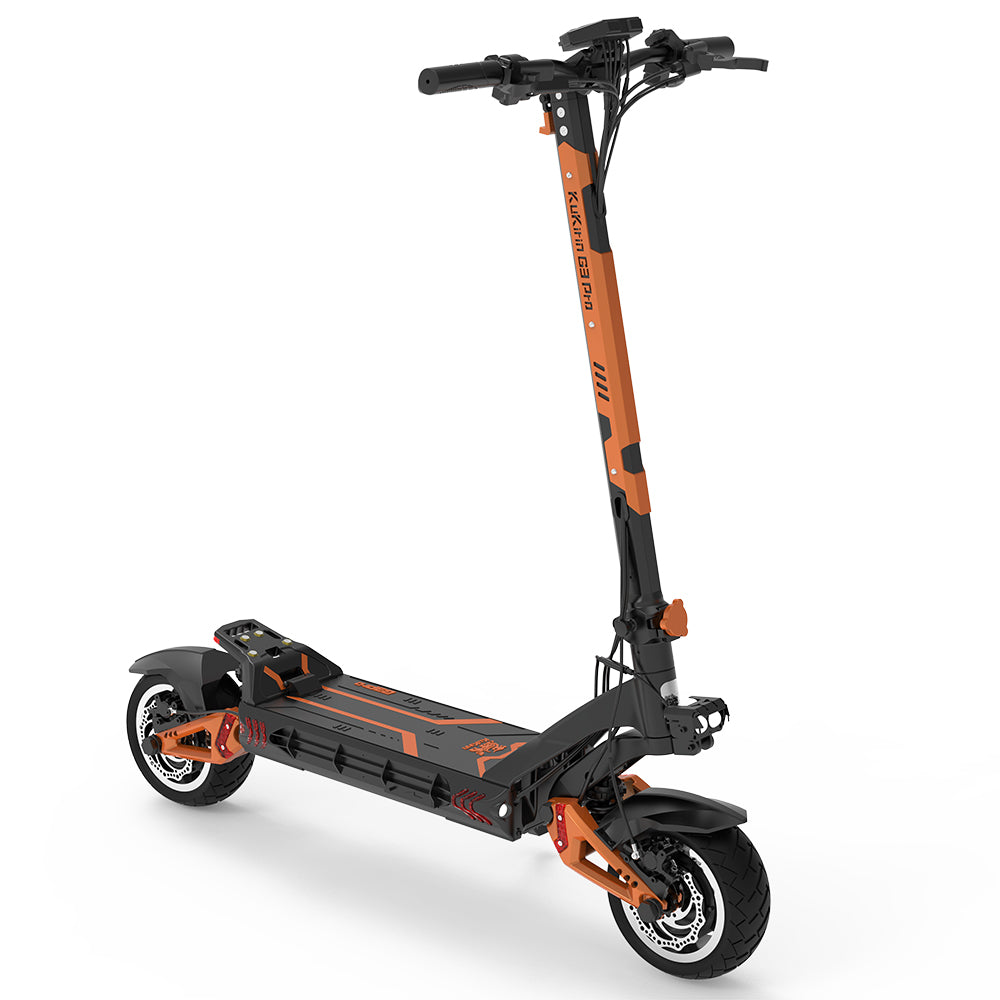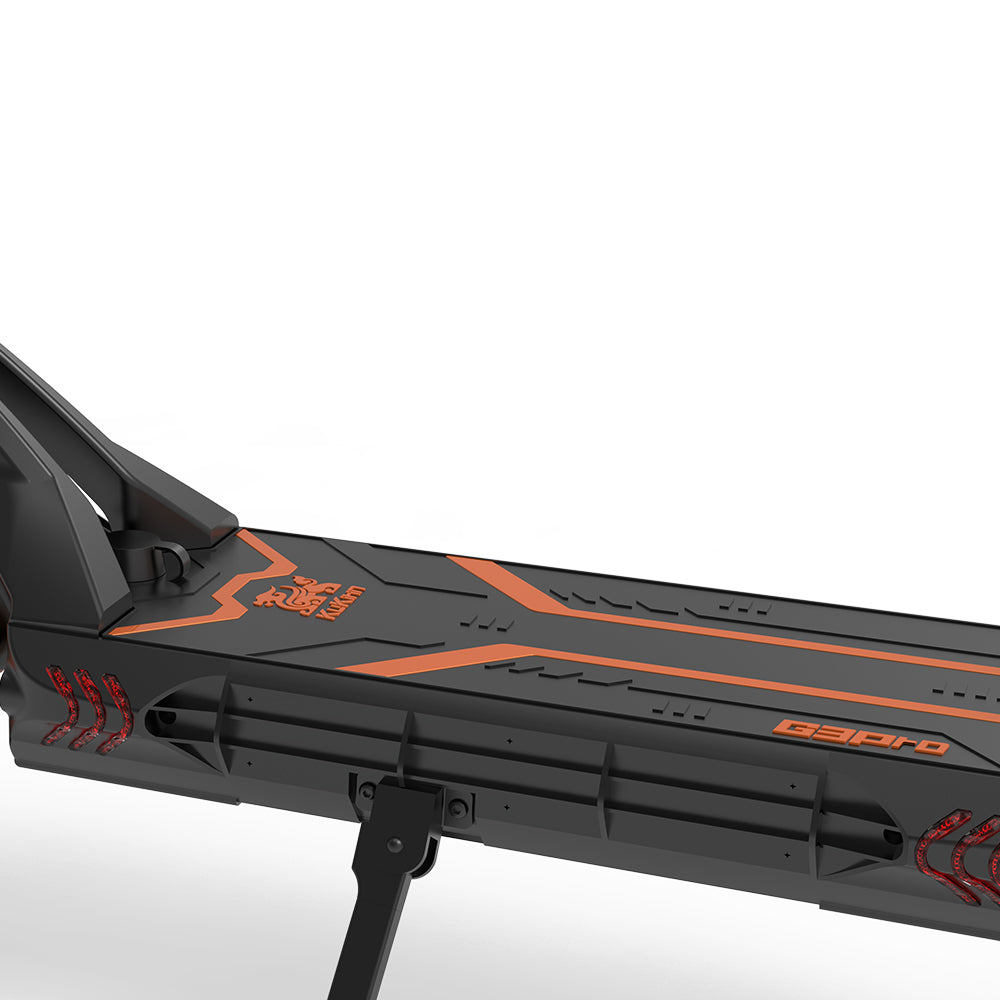 Champion scooter
1200W*2 double motor
65km/h Max Speed
80km Range
1200W Front &
Rear Dual Motors
Dual Drive: 35°
Single Drive 25
3 Speed Mode
120kg Max Load
Oil Brake
23Ah Battery
10'' Off-road
Pneumatic Tire
Four-arm
Shock Absorber
11 Lamp
Lighting System
Charging Time
5-10 Hours
The test road section is under the unlimited speed mode, please drive cautiously. Safety first, don't overspeed.Take precautions while riding, high-speed driving must wear full protection of helmet guard, urban travel is recommended to drive at a low speed.
A - brake
B - key switch
C - fold
D - headlight
E - front shock absorber
F - tires
G - password
H - removable battery compartment
I - tailgate
J - motor
K - shock arm
Cool Switch Design
Good start here
65km/h
Ultra Performance Scooter
Maximum speed 65km/h
Fully charged maximum mileage up to 80km
Under The Name Of Freedom, All Roads Lead To Rome.
Button Control Area
Easy to use, multi-function control, display screen for easy viewing of real-time data
A - light switch
B - turn signal, horn
C - light switch
D - display screen
E - brake
F - accelerator
G - switch button
H - key unlock hole
I - folding hook
Natural Protagonist
3AH large battery capacity
Whole body aluminum alloy structure
Domineering is more reliable
23AH≤ 80km
removable battery
Replace anytime, anywhere
6H (4A Charger)
charging time
Support dual interface charging
A - Quick release interface
B - Battery dual charging interface
C - External dual charging ports

Rear Shock Absorber
Professional grade off-road tire shock absorber
Spring shock absorption at the bottom of the tail pedal

Front Shock Absorber
Professional grade off-road tire shock absorber
Spring shock absorber at the bottom of the head

Professional Road Tires Off-Road Tires
Whether it is off-roading in the wasteland or traveling in daily life, all kinds of terrain can be easily controlled, allowing you to travel as you like.
1200w*2 Super Motor
1200w*2 front and rear dual motors, three speeds can be adjusted, the maximum speed can reach 65km/h
One-Key Folding
The front adopts a quick folding design
A - Folding hook B - Safety folding lock
517mm * 199mmextra Long Pedals
Large space, more comfortable riding Cool design,
give you a different riding experience